Oliver Mullen (1809-1877)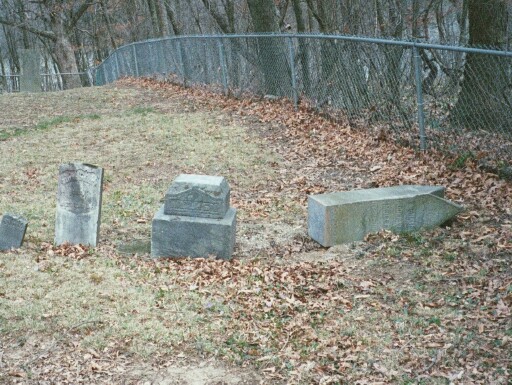 Oliver Mullen was a son of Thomas and Rebecca Mullen and lived in Genoa Twp., Delaware County, Ohio. He married Sarah Cockrell (1821-1903). Sarah was the daughter of Edward and Mathilda Cockrell of Harlem Township. Sarah and Oliver had the following children: John (b. 1846), Margery A. (b. 1852), Sarah Elizabeth (b. 1856), Barby E. (b. 1861) and Martha M. (b. 1861).
Oliver served with the 46th regiment of the Ohio Volunteer Infantry in the Civil War. (His brother Ezekiel of the 34th Ohio Volunteer Infantry died in a military hospital in Virginia in 1862). However, Oliver was mustered out because of poor health.
The above picture is the gravesite of Oliver and Sarah at Red Bank Cemetery in Genoa Twp., Delaware, Ohio. The toppled gravestone is Sarah's, and Oliver's is the smaller one to the left. They lie beside Thomas and Rebecca Mullen's graves.
More information on the children:
To see more about Oliver and Sarah's children, click on the names.